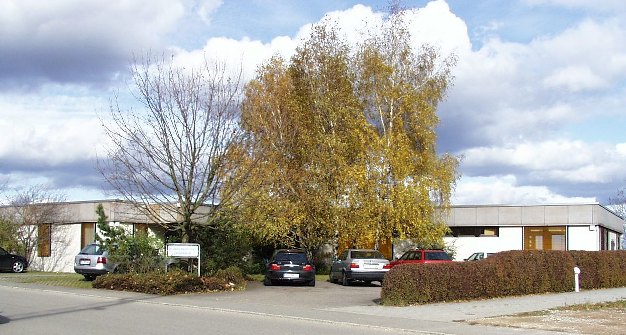 Today a world renowned specialist in the development and production of the ultra modern infrared thermometer for contactless temperature measurement, MAURER was founded by Dr. Georg Maurer in 1945,  but was initially focussed on R&D and production of photo multipliers and accessory equipment.  Gradually and strategically it was switched over to the production of it`s now popular range of thermometers and associated high-tech equipment. The change in ownership and legal status of the company in 1969 was a decisive step which significantly increased the company's capabilities for expansion and stable growth on all fronts.

Thanks to the permanent investments in innovation and product improvement, in state-of-the-art production, quality control technologies and in qualified manpower, MAURER has been able to sustain a reputable international image as a leading innovator and competent partner in progress of the manufacturing industry.

More than 50 % of the total output of state-of-the-art thermometers and other related equipment are exported annually throughout the world to discerning customers, testifying to the high esteem in which MAURER's manufacturing ability is held.

Where ever temperature plays a significant role in determining the end-result of any industrial process, MAURER's thermometers have always proven their superiority in monitoring the heating processes, thereby guaranteeing a uniform quality standard and, consequently too, the cost-efficiency of the industrial process.

Depending on the intended application and involved temperature range, clients may choose from an assortment of thermometers with the aid of MAURER's ever cooperative personnel.

Included are thermometers such as the TMR family of infrared radiation pyrometers with measuring head and those with fiber optic cable and optic system, two-color-quotient-thermometers QPMR-series with measuring head and those with fiber optic cable and optic system, compact thermometers featuring in-built or external digital display and also the new developed series KTR 1000.

Others are thermometers with electronic processing units and separate measuring heads for low- and for high-temperature ranges as well as thermometers featuring a scanner for bulk-good-monitoring.

Beside the wide spectrum of thermometers available for routine measurement and monitoring activities, MAURER also offers clients an extensive range of specialised thermometers and equipment for various monitoring and control functions of processes such as coating, drying, soldering, hardening, welding, sintering, casting and temperature profile measurement.

Other processes which may be conveniently controlled using MAURER technology are process control, mould level control, HF & MF-generator control as well as resistance-heating and many more.

Large-scale operators of continuous casting plants, pipe-welding plants, industrial furnaces as well as manufacturers of plastics, glass, textile, paper and steel to mention a few will continue to rely on MAURER's expertise and experience in this field as a guarantee for successful production.

It is the declared goal of MAURER to continue to serve the growing number of satisfied customers world wide with products and services which excel in quality and performance.
MAURER - Infrared - radiation thermometer can also assist you to monitor your heating processes, ensuring a uniform standard of quality for your products.